These are difficult and confusing times. We at RMD Signs know our customers and friends in the Real Estate industry still need our services.
We are open and working!
We are here 9 to 5 weekdays to get you the signs you need for your business.
We are practicing safe, common sense measures in all of our transactions.
We are always glad to do orders by phone and email.
Curbside pickup of signage is easy... just call ahead.
Even delivery of signs to you by our Valet Service is doable!
Need signs to tell customers you are still doing business? We're ready with those too. (See photo, below.)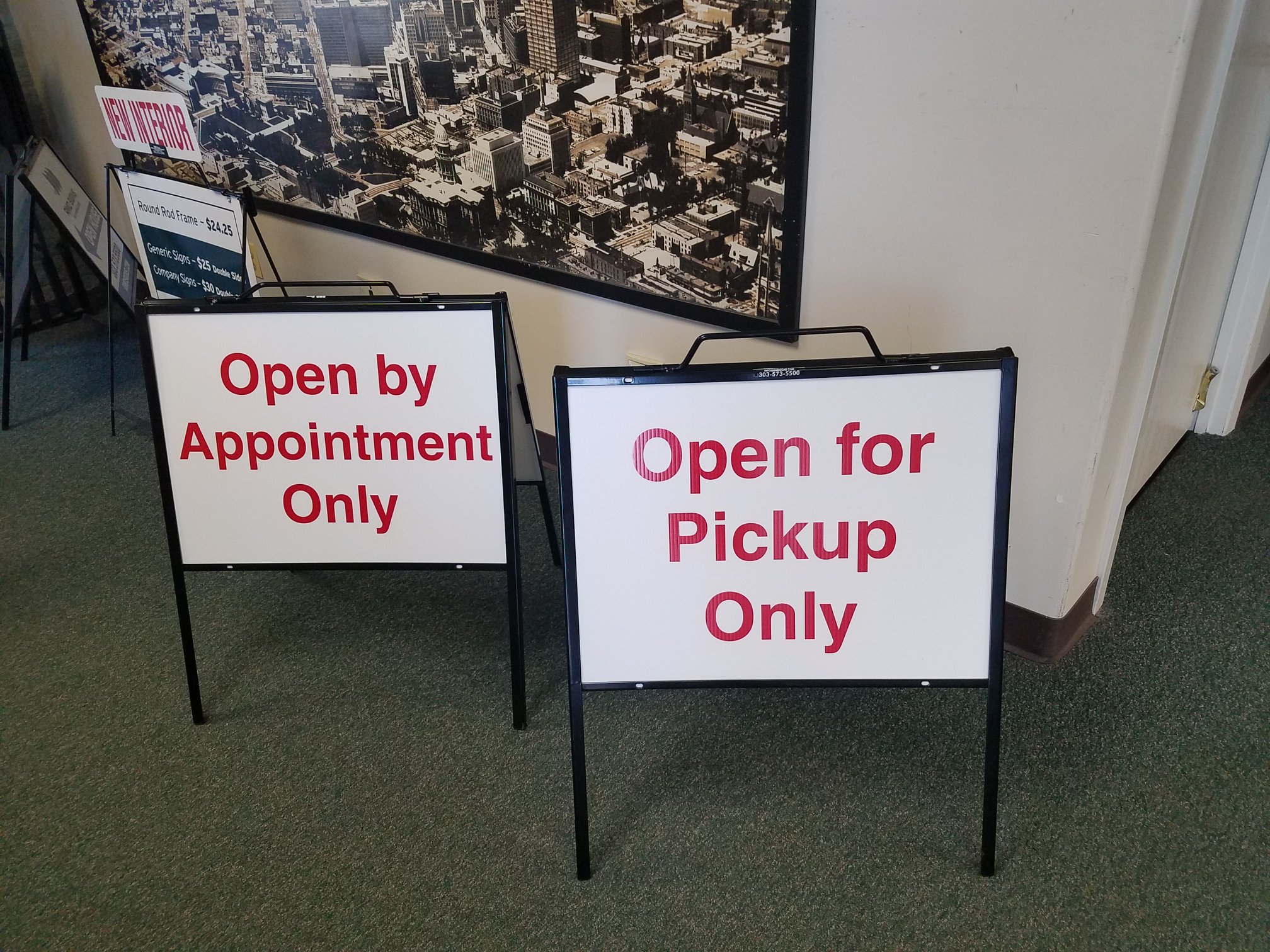 RMD Signs, your local, trusted, hometown sign company, is here for you.
Stay active, stay well, and continue to thrive!