Still Have Questions? Call Us 303-573-5500
Frequently Asked Questions
What is your typical sign production turn around time?
Typically we are on a 3 business day production time frame once the sign is approved and paid for.
What is your Proof turn around time?
Typically we are on a 1 business day turn around for a sign proof.
What art files do you accept?
We prefer vector files sent to us as Adobe pdf or ai file. We can also accept publisher pdf, photoshop psd, pdf or InDesign PDF or .indd. We can also use most pdfs as long as they are "actual sign size".
What materials do you offer for residential signs?
What materials do you use for commercial signs?
What is the difference between the Round Rod Frame and an A-Frame?
How do you outline fonts?
What is a raster image?
Raster is typically an image based of small pixels (all photos are raster) Raster images lose quality when enlarged or saved.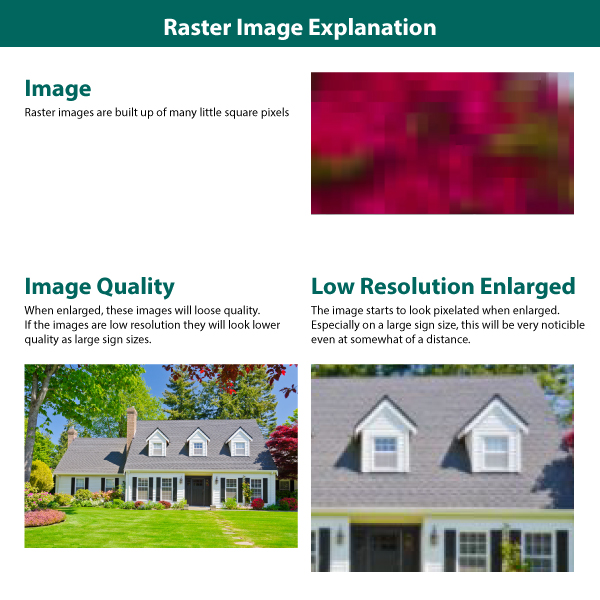 What is a vector image?
These files are a non data loss format. They can be enlarged or shrunk with no loss of quality.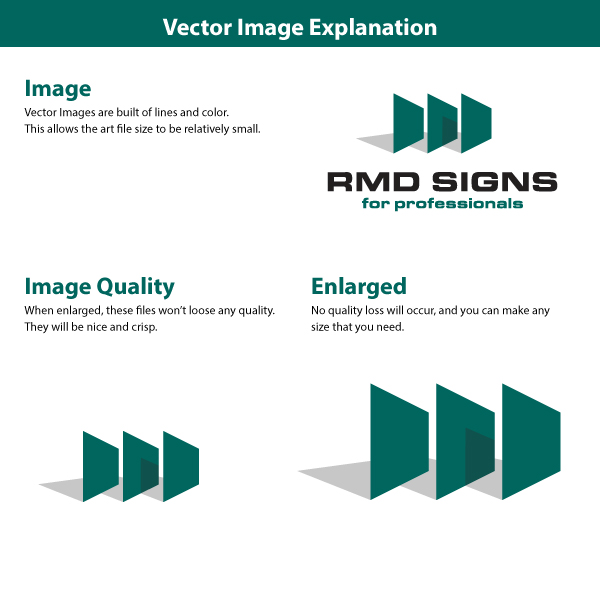 Why do you need us to send us a typeface/font?
When your designer builds a sign design for you, they use a font that is located on their computer. We don't have access to all fonts. We may need to request that your designer outline fonts or send us the font file so we can print your design.
Find a Font file on MAC
Find a Font file on PC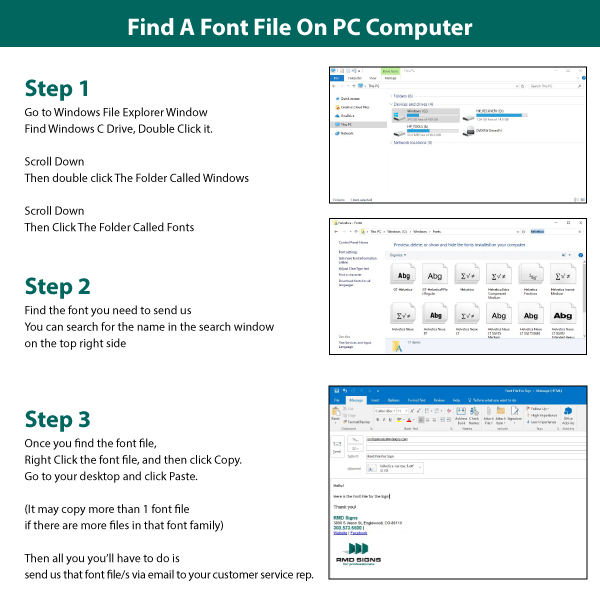 Questions?
Call Us 303-573-5500