Questions? Call Us 303-407-1020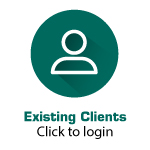 Please Note:
We are in the process of transitioning all our existing customers to our beautiful, new Valet website located at: https://rmdvalet.com
If you are an existing customer who has not yet transitioned, please visit https://rmdvalet.com, create an account,
and our Valet team will assist you by adding any existing inventory to your account.
Please call (303) 573-5500 for further details.
Improve your efficiency and professionalism by letting us manage your listing signs for you.

How the Valet Service Works
Valet stores your sign inventory

When you get a listing; Valet installs your listing signage

When your sign installation require a modification; Valet takes a trip to do the work

When you sell your client's home; Valet returns your signs to storage
We Keep You Informed
We send a photo, the minute a listing sign is installed

We send a photo, when a listing sign display is modified

We send a photo, just before your listing display is removed
You Get Listings, We Install, Remove, Store, and Manufacture New Signs
You get your signs out of your garage and office

We keep track of your signage inventory with online reports

We are a leading manufacturer of real estate signs and accessories in the western USA
For questions about Valet Services
Please call (303) 573-5500